Add a new dimension to
your dance practice
Unique technology helping smart dancers improve faster
If you can't see the video, you may need to update your browser to use the site. Visit our video support page to find out how.
This is exactly what I would love to have had myself.
Hazel Newberry, Former World Professional Ballroom Champion
Videos of 250+ steps
To get views traditional cameras can't, we show world-class dancing using motion capture and computer graphics.
Watch 13,000+ videos of figures in Waltz, Quickstep, Foxtrot, Tango, and Viennese Waltz.
Ballroom Genius™
Get exclusive expert advice on many of the steps.
From fixing common mistakes to understanding advanced technique, you'll find practical tips to help you dance better.
Choreography ideas
Explore different precedes and follows to help plan routines.
Find related steps for variety and floorcraft, and upgrade your choreography as you improve.
Meet our dancers
We work with world-class dancers to make sure that the movement in our animations is of the highest quality.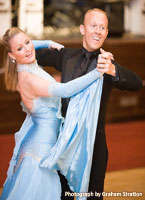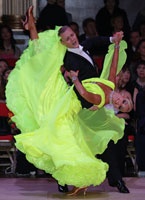 Our videos are based on dancing by two World Professional Finalist couples:
Jonathan Crossley

and

Lyn Marriner

Alexander Zhiratkov

and

Irina Novozhilova
Ballroom Genie is for…
Find out about updates
Get e-mails about new videos and tips. Find out what members get. Learn about free content and exclusive offers.

We use MailChimp to manage our e-mail list and this button takes you to their site. We respect your privacy and you can unsubscribe at any time.